Documented or not, your accounting firm has a process, and putting that system of doing things into a workflow application makes sense. If you have an idea of how an app can help streamline things, but aren't exactly sure how yet — that's totally normal. It's also what this article hopes to explain! We've learned from our community that there are multiple clients, several CPAs, and a number of services in a typical accounting firm. Responsibilities that occur on a regular basis include:
New client intake
Regular bookkeeping
Monthly/quarterly reports and meetings
Break it down even further, and you have hundreds of
individual tasks
. And everything has to be timed perfectly to keep getting deliverables out of the proverbial door — while you keep new clients coming in it. Not to mention the personal lives of you and your team; you know... family, reading,
having free time
? This is where a workflow application comes into play.
Why a Workflow Application is Important
Naming and taming each aspect of your business, via a
workflow application
, increases efficiency, decreases error, and creates more time. Even better, having a place with all processes laid out for the team opens your accounting practice up for growth. Here are only a few specific examples of how putting your entire workflow into a platform, like Jetpack Workflow, helps improve your systems.
Handoffs
Many owners handle the process of acquiring new clients. Maybe you (or a member of your team) handles the discovery call and initial setup. Then, they hand things over to a CPA who'll handle the bulk of the deliverable work. Another common handoff is for one CPA to handle common reports, but the client asks questions that make it seem like they're ready for higher-value services (like advisory or consults). A regular process, complete with timelines and checklists, makes any handoff much cleaner. A workflow application should highlight everything from:
History of individual tasks completed
Templates to quickly add new processes that now need completion
Continued status reports on current projects for each client (so you don't skip a beat during a handoff)
Capacity
Once you know and document each step to move each new client to a consistently happy client, it's time to tackle another opportunity. Staffing levels and getting the right people in the right places is another common issue amongst firms without a solid workflow. The wrong setup and/or staff level means either having wasted capacity or a
stressed-out team
. The first step toward solving this problem isn't (necessarily) changing the number of people on your team. Before you get to that ideal staffing level, you must understand things like:
Bottleneck: Certain things sail through the workflow pipeline, and others drag on. Could be lack of detail in task lists, the right person doing the wrong tasks, or just someone who isn't working out (hopefully not!).
Role changes: Maybe someone is shy. They love working with numbers and spreadsheets, but don't love client-facing tasks. Of course, another teammate loves interaction, but isn't the fastest report generator in the firm. You get the idea.
Scope creep: Clearly defined processes create clearly defined services. It's amazing the amount of revenue firms could lose by fitting too many services under the umbrella of "bookkeeping."
Growth
You made the client workflow seamless via implementing task management and process templates. Then, you've used reporting to properly allocate and understand when you need to hire. Now, it's time to pre-map your growth with a workflow application. So many accounting firms find themselves offering well-known services (tax filing, bookkeeping, payroll). These offerings could well be your "bread and butter." To grow, you also know it takes more than multiplying the number of clients, but also
increasing the lifetime value
of each new account. This sort of growth takes branching out into things like audits, consulting, and fractional CFO services. In addition to streamlining handoffs and properly allocating capacity, a workflow platform helps by:
Mapping out new services: Allowing you to map out new services with templates, potential task lists, and onboarding items.
Seeing potential new service stars: The ability to see how well members of your team handle related tasks helps see who'd be best to fulfill your new service deliverables.
Creating a smooth launch: Launching a new service is never a perfect endeavor. But it doesn't have to be stressful. With a clear outline and visualization of the new process, you'll recognize exactly how to fix bumps in the road.
How to Introduce a Workflow Application to Your Team
Just when your team felt like things were normal [insert movie preview "dun dun dun"], an entirely new way to do everything emerges!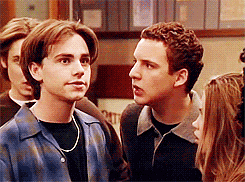 Not quite. Actually, that's not the way to do it, at all. First, spend some time getting to know your workflow application. And once you understand how it works, it's best to convince your team by showing them exactly how it helps everyone in the firm. Here are a few tips for introducing your platform.
List Out Things You and Your Team Hate
The best way to get CPAs onboard is solving common pains. What are tasks, handoffs, and processes your team don't enjoy? Objectivity is also important during this process.
Example
: If you close the deal for new clients and only send a quick email to the new client while CCing the CPA now responsible for the account — you could be creating a headache. Of course, an onboarding process in your workflow shows exactly what you've done. And you can check off all your tasks and automatically create all necessary tasks to finish new client intake.
Key takeaway
: Use your workflow tool to clear up currently murky processes. It will highlight how the application will improve everyone's work life.
Begin Close to Your Current Processes
You've massively cleaned up the mess, quickly warming the team to new horizons. Now, it's time to get everyone using a documented workflow system all the time. One helpful way of transitioning is to keep things moving in a similar fashion, at first. Instead of doing mental checklists or making sticky notes, they'll use the app. Trying to reinvent the wheel immediately could lead some on the team to doing things "they way I know how." Plus, a workflow application that includes visual reporting will show how your current system performs. This means you won't be trying things for the sake of trying them. Instead, you'll be
using data
(based on what you and your team are actually doing) to improve.
Regularly Revisit and Improve
It takes time to change up some roles in the firm, improve individual processes, and create entirely new ones. Continual improvement takes vigilance and regular maintenance. The right software makes this a bit easier by:
Creating a hub for everything your accounting firm does
Highlighting how well everyone is doing through key reports
Becoming a daily snapshot for your business performance
Of course, the hard work is digging into those individual tasks and making sure it's the right thing to do at the right time. That takes a regular process evaluation, which you may want to set aside the time to do every few months.
Ready to Level Up Your Workflow?
A workflow application isn't simply "task management." It's a way to document processes, handle deliverables, and monitor progress in your business. It's the dashboard that allows you to correct issues and run a successful accounting firm. The right platform also sets the stage for growth. To find out more about growing your firm, read the
Double Your Accounting Firm book
. It's free and made to help you enhance your firm — with or without a workflow application.