Receivables. Payroll. Payables. Financial reporting. Client profitability.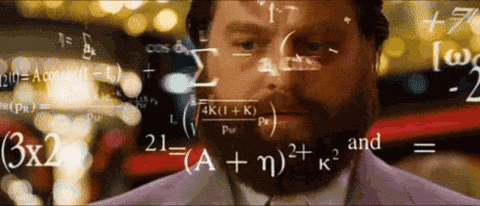 All of these tasks fall under the category of financial management. And any small business owner knows that it's wise to delegate these tasks to another party to make sound business decisions and prevent their own burnout. However, it can be tough for a seasoned accountant like yourself to yield the torch to a team member.
In this article, we'll discuss the differences between each type of financial expert needed to run a small business smoothly, as well as provide useful information to make the best hiring decisions for your firm based on size, expertise, and your business goals.
Let's jump in.
Why Accounting Firm Owners Need Help with Their Own Finances
Too much work, but not enough workers. Great problem to have, right?
We've heard from firm owners all over the world time and time again that they don't have enough time to accomplish all of their to-do items, but they are also the bottleneck that prevents the team from making progress on specific assignments or tasks. By hiring a financial expert, you can delegate some of your workload to someone you can trust to do things well and to your preference.
The Different Types of Financial Roles and Responsibilities
There are a number of financial roles in larger organizations, but as a small business you'll need to find a few people that can multitask or specialize in small business to ensure you have all bases covered from a financial perspective.
Here's an overview of responsibilities for each type of role you'll need covered in your firm:
Daily transactional finances: Manages receivables, payables, payroll, and bank reconciliations
Financial reporting and forecasting: Creates financial statements (income statement, profit & loss statement, balance sheet), calculates profitability on clients, sets goals based on projections
Tax accountant: Files your business taxes each year, oversees payment of quarterly tax payments (if applicable), advises you on structure of your company
What do bookkeepers do?
A bookkeeper helps small business owners manage and record the daily transactions of their business, including invoices, accounts receivable, accounts payable, and payroll. A great bookkeeper will understand tax laws for small businesses, so they can allocate expenses appropriately and to your advantage as a business owner.
What do accountants do?
An accountant can help you plan your business in the way you may help your own clients. As an accountant, you may wonder how an accountant can help your business better than you can. Sure, you can do the accounting yourself. But to scale and grow your business beyond what you can accomplish in a day, you'll need to delegate key responsibilities to others.
You built the company to where it is today, and it's difficult to be objective financially as a firm owner. You know the value an accountant can bring to a firm, so ensure you have this base covered on your own. By handing the baton of accounting off to another expert on your team, you can focus on growing your firm and transitioning away from accounting manager to CEO.
How to Outsource Financial Tasks to the Right Experts in 5 Steps
It's really tough letting go of tasks as a business owner. You carefully selected your logo, team, and clients to build the business you wanted for yourself. With proper hiring and onboarding, you can maintain the control of how the work is done and the goals while not having to physically pay each invoice or create your own financial statements.
1. Comb through your network. As an accountant, it's likely you have fellow accounting or other financial experts in your professional circle. Past employers and co-workers are a great place to start expanding your team. They can also refer you to finance specialists in their own networks.
2. Ensure you hire to cover all financial responsibilities. You need to make sure all financial activities are covered as listed above: Daily transactions, accounting financial statements and reporting, and small business taxes. This can mean you have one dedicated resource for each function, or you may find a financial expert in small businesses that can take on one or more of these roles.
3. Pay according to tasks and deliverables. If you pay one person for multiple responsibilities, make sure you're not overpaying for tasks they'd prefer not to — and jack up the price accordingly. Ensure your multitasking resources actually want to complete that kind of work or suffer the financial consequences for relying on one person for multiple responsibilities.
4. Onboarding should mirror how you service your own clients. How do you onboard new accounting clients of your own? Whether you enter them into your Jetpack Workflow instance, make sure you feel confident in the workflow of whoever you hire to handle your accounting, bookkeeping, and taxes.
5. Focus on the big picture financial goals. To accomplish your goal of not being the bottleneck in your own company, learn to delegate daily and recurring tasks that need to be done to someone else. That way you can focus on the tasks only you can do, such as setting financial milestones and adjusting your business model to become more profitable or efficient in certain niches.
Hiring a Financial Expert for Your Firm Made Simple with a Practice Management Software
Keeping an eye on your financials as a business owner is smart, but can become tedious or overwhelming as your business grows. Understanding the difference between a bookkeeper and accountant can help you make great financial and business decisions that impact your profitability, tax position, and your ability to run your business the way you want.
Try Jetpack Workflow free for 14 days and get back to running your accounting business with peace of mind knowing you've hired experts to help you grow your firm.